| | |
| --- | --- |
| | New York Writers Workshop: Pitch Conferences & Workshops |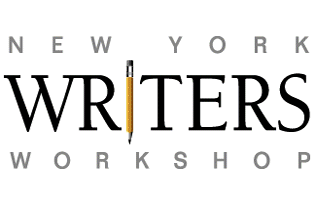 New York Writers Workshop 2016 Pitch Conferences


Nonfiction Pitch—March 11 - 13, 2016 • Perfect Pitch Fiction—April 8 - 10, 2016 • New York, NY



New York Writers Workshop hosts three-day Pitch Conferences for writers of fiction and nonfiction and YA. At these unique conferences, participants meet with and pitch their manuscripts to three different editors from major New York publishing houses (including Viking, Penguin, Random House, Scribners, Simon and Schuster, and others).

Before the conference begins, participants boil the essence of their manuscript down to a synopsis of flap copy length (roughly three minutes). The copy should include the book's premise and hook.

Day One
Pitch participants workshop their flap copy with a workshop leader from New York Writers Workshop. Each participant reads his/her synopsis. The NYWW instructor provides guidance in revision for clarity, concision, and impact. The instructor also discusses, as appropriate, the realities of the publishing market. The rest of the group participates and learns from each example.

Day Two
Begins with morning Agents Panel-Interview, Q&A, Schmooze. Afternoon, participants pitch to two editors. The first pitch is public, in the presence of group, and is followed by a short Q&A with the editor. The second pitch is private, one-on-one with an editor, with an NYWW instructor present.

Day Three
Each participant makes one private pitch to an editor, again with an NYWW instructor present. The day wraps with a group conference with an NYWW instructor.



For more information email newyorkwritersworkshop@gmail.com or visit our website at http://www.newyorkwritersworkshop.com.

Website
www.newyorkwritersworkshop.com
Year Established
2001
Program Description
Nonfiction Pitch Conferences & Perfect Pitch Fiction Conferences. Writers pitch proposals to editors from major publishers, including Viking & Random House. Additional 10-week workshops are offered year-round.
Number of Programs/Year
4 conferences
Program Length
3 days
Group Size or S:T Ratio
15:1
Program Focus
Children's, Fiction, Mystery, Non-fiction, Young Adult
Faculty
Past Faculty Included: Allison Estes, Doug Garr, Laurence Klavan, Sally Koslow, Jenny Milchman, Charles Salzberg, Rachel Sherman, Tim Tomlinson.
Costs
See website for details
U.S. Locations
New York City, New York

Months
March, April, September, October
Sponsor's Calendar Link
www.newyorkwritersworkshop.com/conferences/
Sponsor's Facebook Page
www.facebook.com/pages/New-York-Writers-Workshop/27286464729
Contact
Tim Tomlinson
President
New York Writers Workshop
United States
E-Mail:


Charles Salzberg HOKE5@aol.com