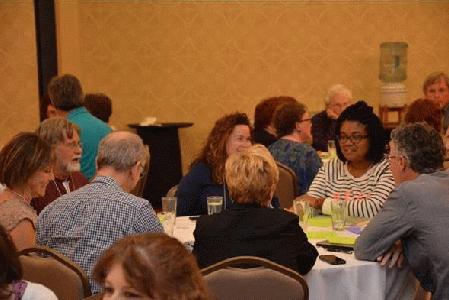 Pacific Northwest Writers' Association 2018 Conference
Thursday, September 13 – Sunday, September 16th
DoubleTree Seattle Airport Hotel Seattle, WA

Learn how to turn your story ideas into a finished novel. Learn how to self-publish and promote your novel. Pitch your novel to agents and publishers. Connect with published authors and learn the secrets to their success.

Conference registration includes access to over 70 workshops (6 -10 workshop options per 90 minute time block), access to six half day master classes, 1 pitch block and 1 event ticket for each of the 3 evening events. Conference attendees are also eligible for a $75 discount on master classes taught by Christopher Vogler and Donald Maass. Keynote speaker: R.L. Stine, author of the wildly popular, Goosebumps series for kids.

Register Today.
Website
www.pnwa.org
Year Established
1956
Program Description
Learn how to turn your story ideas into a finished novel. Learn how to self-publish and promote your novel. Connect with published authors and learn the secrets to their success. Pitch your novel to agents and publishers.
Number of Programs/Year
62
Program Length
4 Days
Group Size or S:T Ratio
~600
Program Focus
Science Fiction/Fantasy, Publishing, Romance, Mystery, Fiction, Young Adult, Non-fiction, Children's, Marketing
Faculty
Over 70 faculty - Speakers consist of professional agents, editors and published authors. 6 -10 workshop choices per 90 minute time blocks.
Costs
$475 for PNWA members; $575 for non-members; PNWA membership is $65 per year and includes 10 monthly speaker meetings/workshops.
U.S. Locations
Seattle, Washington

Months
September
Sponsor's Calendar Link
www.pnwa.org/events/EventDetails.aspx?id=1019625
Sponsor's Facebook Page
www.facebook.com/pacificnorthwestwritersassociation/?ref=tn_tnmn
Contact
Pam Binder
President
Pacific Northwest Writers' Association
317 NW Gilman Blvd., Ste. 8
Issaquah, WA 98027
North America
Phone:

425-673-2665


E-Mail: