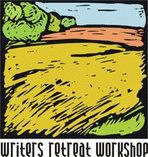 May 6 - 13, 2017

Work 1-1 with brilliant instruction oriented authors, agents and editors, with plenty of quiet time to focus on your work. Co-founded in 1987 by the late Gary Provost (author and internationally acclaimed teacher of writing for publication) and wife Gail, WRITERS RETREAT WORKSHOP is an intensive learning experience for small groups of serious-minded writers who are committed to improving and completing their novels for submission. For those who consider their writing a vital part of their lives, one they wish to develop as fully as possible, WRW provides the ideal experience.

All work focuses on your novel, so while you work on your story's structure, our dedicated staff will be available to brainstorm with you and meet 1-1 throughout the week. In small group sessions, while learning how to diagnose your own and others' style strengths and weaknesses, you'll also boost your editing skills.

Private rooms, three meals daily, course materials: everything included. You'll attend class each morning and be taught WRW's in-depth course for crafting your novel, of any genre, for publication. Gary broke down novel structure scene-by-scene, dissected characters, taught how to choose words with impact, and shared many other fine details novelists must learn as second nature. At WRW, we review these stylistic tools over and over throughout the week until you leave feeling equipped, inspired, and revitalized about your novel. Class instruction uses examples from classics to bestsellers. Prior to the workshop you will be given a series of pre-workshop assignments and readings. During the workshop you will be given assignments, then go back to your private room or one of the various outdoor spots to write.

Click for details.
Website
writersretreatworkshop.com
Year Established
1987
Program Description
WRITERS RETREAT WORKSHOP An unforgettable and unparalleled intensive learning experience for small groups of serious-minded writers who are committed to improving and completing their novels. See website for more information.
Number of Programs/Year
2
Program Length
8 days
Group Size or S:T Ratio
1-1 Work
Program Focus
Publishing, Fiction, Humor, Mystery, Romance, Science Fiction/Fantasy, Screenwriting, Young Adult, Horror, Autobiography/Memoir, Non-fiction, Children's
Faculty
Author/speaker Lisa Cron, thriller author Daniel Palmer, thriller author Reavis Wortham, noir crime author Les Edgerton, agents and editors, author/editor/instructor Jason Sitzes, editor/instructor Carol Dougherty.
Costs
Your tuition includes all course materials and 1-1 sessions, three meals daily, private room, and 24/7 access to refreshments. See website for more cost information. It is a week, we promise, that will change your writing life.
U.S. Locations
San Antonio, Texas

Months
May, October
Sponsor's Calendar Link
writersretreatworkshop.com/events.html
Sponsor's Facebook Page
www.facebook.com/pages/Writers-Retreat-Workshop/459515827511471
Contact
Lisa Willars-Pirc
Workshop Cordinator
Writers Retreat Workshop
PO Box 170657
Austin, Texas 78717
United States
E-Mail: