| | |
| --- | --- |
| | Flathead River Writers Conference |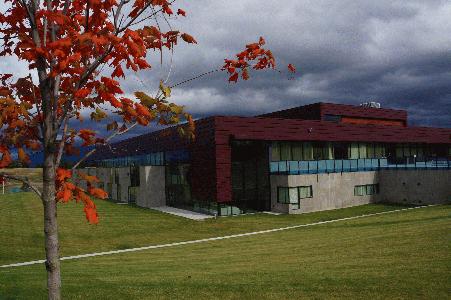 2021 VIRTUAL FLATHEAD RIVER WRITERS CONFERENCE
Join writers at a lively conference on October 16 and 17. Presentations and interaction with award-winning authors & publishing professionals. A preconference workshop is available on Oct.15 to 2-day attendees.

Cost: 2-day fee $100, one day $75, FT students $50, Master Class $125. All via Zoom.

Full schedule available on website.

Presenters:
Authors: Kier Graff - Writing Across Genres, Collaborative Writing. Babs Mountjoy - Writing a Series, Building Real and Alien Worlds. Maggie Hogarth - Writing as a Living, Writing for All Ages. Tricia Goyer - The World of Spiritual Writing, Writing Efficiently. Larry Brooks - Deconstructing and Building Great Stories, Story Dynamics to Engage Readers & Masterclass -Your story on Steroids. Agent Courtney Miller-Callihan - Traditional and Indie Publishing Interface. Acquisitions Editor Chelsea Cambeis - What Editors Want.

Past Presenters:
Dennis Foley-former Commander Special Forces, novelist, screenwriter, lecturer.
William Bernhardt-prolific series author, poet, renowned Red Sneaker workshops.
James W. Hall-Creative writing and Fulbright Professor, poet.
Bob Mayer-Special Forces, author 75 books across genres.
Susan Purvis - memoir author of Go Find
Leslie Budewitz - author Cozy Mystery series
Jeff Giles-YA author, memoir, Vanity Fair Executive Hollywood Editor.
BJ Daniels, bestselling romantic intrigue author

Click for details.
Website
www.authorsoftheflathead.org
Year Established
1990
Program Description
Virtual conference sponsored by Authors of the Flathead in NW Montana. Nationally recognized speakers with expertise in writing across genres & tips to successful publishing.
Upcoming Event
Flathead River Writers Conference
Oct 16 - 17, 2021
Venue: virtual,

-

,

-



Number of Programs/Year
1
Program Length
2 Days plus full day workshop
Group Size or S:T Ratio
Limit 100 Virtual
Program Focus
Science Fiction/Fantasy, Business/Technical, Publishing, Mystery, Fiction, Young Adult, Marketing
Faculty
Presenters: Larry Brooks, Keir Graff, Maggie Hogarth, Babs Mountjoy and Tricia Goyer. Agent Courtney Miller-Callihan, Editor Chelsea Cambeis
Costs
Oct. 16 & 17 $100, One day only $75; Full Time student $50/2-day. Masterclass $125 on Oct.15 for those attending both Saturday and Sunday.
U.S. Locations
Kalispell, Montana

Months
October
Sponsor's Calendar Link
www.authorsoftheflathead.org/conference.asp
Sponsor's Facebook Page
www.facebook.com/pages/Authors-of-the-Flathead/129384070574186
Contact
Craig Naylor
Conference Coordinator
Authors of the Flathead
PO Box 7711
Kalispell, MT 59904-0711
United States
E-Mail:




Updated: 06-11-2021