| | |
| --- | --- |
| | Flathead River Writers Conference |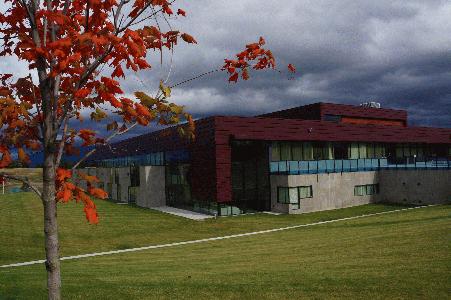 2023 FLATHEAD RIVER WRITERS CONFERENCE

Writing From The Heart - September 29-October 1
Join interested writers of all ages and learn skills from presenters across-genres. In this unique inexpensive conference limited to one hundred attendees, you can meet and socialize with award-winning authors and professionals in publishing, film production, marketing, and audiobooks.

Presenters:
Masters Workshop Friday, September 29 - The Craft and Business of Memoir and Narrative Nonfiction Writing with Julie Stevenson, literary agent with Massie & McQuilkin in New York.

Keynote Speaker Mark Sullivan is the acclaimed author of eighteen novels, including the #1 Amazon Charts and #4 USA Today historical bestseller "Beneath a Scarlet Sky", which has been translated into 37 languages and is in development as a feature film with Imperative Films.

Associate Agent Zach Honey, Fine Print Literary.
Chris La Tray (he/him) is a Métis storyteller and an enrolled member of the Little Shell Tribe of Chippewa Indians. His third book, Becoming Little Shell, will be published by Milkweed Editions in 2023/24.
Dr. Erika Putnam, author, chiropractor, and yoga instructor.
Author Mark Leichliter (aka Mark Hummel) is a novelist, editor, and teacher: "Revisioning Revision."
Author/Coach Glenn Schiffman and Script Consultant/Coach Barbara Schiffman: "From Page to Stage."

A special bonus manuscript critique with the agent, publisher is available to a limited number of early two-day registrants. Those unable to obtain a manuscript sample critique can submit to First Impressions.

Registration online. Limited Seating: Conference – 100, Master class - 25.
Details for conference offerings are available on the website.

Click for details.

Website
www.authorsoftheflathead.org
Year Established
1990
Program Description
In-person conference sponsored by Authors of the Flathead in NW Montana.Nationally recognized speakers with expertise in writing across genres including screenwriting and poetry. Tips to successful marketing and publishing.
Upcoming Event
Flathead River Writers Conference
Sep 29 - Oct 1, 2023
Venue: Red Lion Hotel,

20 Main Street

,

Kalispell

MT

(Map/Directions)

Number of Programs/Year
1
Program Length
2 Days plus full day workshop
Group Size or S:T Ratio
100 Max
Program Focus
Screenwriting, Business/Technical, Publishing, Marketing, Young Adult, Poetry, Autobiography/Memoir, Fiction
Faculty
Keynote speaker Mark Sullivan Featured Presenters: Julie Stevenson; Zach Honey; Mark Leichtliter; Glenn & Barbara Schiffman; Dr. Erika Putnam.
Costs
Conference Sat and Sun - $170; One day only - $100; FT Student - $60 - and Friday Master Class $125 - Open to those attending full conference. See site for details.
U.S. Locations
Kalispell, Montana

Months
September, October
Sponsor's Calendar Link
www.authorsoftheflathead.org/2022-conference
Sponsor's Facebook Page
www.facebook.com/authorsoftheflathead
Contact
Craig Naylor
Conference Coordinator
Authors of the Flathead
PO Box 7711
Kalispell, MT 59904-0711
United States
E-Mail: