| | |
| --- | --- |
| | Flathead River Writers Conference |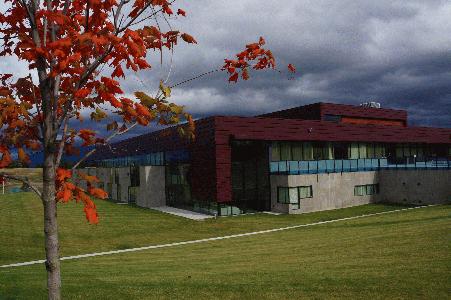 2022 FLATHEAD RIVER WRITERS CONFERENCE

The Writer's Path: Turning Possibility Into Reality - September 30-October 2
Join interested writers of all ages and learn skills from presenters across-genres. In this unique inexpensive conference limited to one hundred attendees, you can meet and socialize with award-winning authors and professionals in publishing, film production, marketing, and audiobooks.

Presenters:
Masters Workshop Friday: Val M. Mathews, Editor at The Wild Rose Press, is also an editorial consultant for CRAFT Literary. This flight instructor and jet pilot also teaches courses in editing and writing skills. Take her ground school workshop and Make Your Writing Pop.

Keynote Speaker Susan Purvis is an acclaimed author and educator. After working in the hottest, coldest, and highest places on the planet, she brings her spirit to speaking and writing including her best-selling, award-winning memoir, Go Find: My Journey to Find the Lost—And Myself.

Agent Lynnette Novak, The Seymour Agency
Film and TV Producer Suzanne Lyons
Lowell Jaeger, Montana Poet Laureate 2017-2019
Dr. Erika Putnam, author, chiropractor, and yoga instructor.
Eve Passeltiner, actor, and Audiobook Narrator
A Panel of Regional Authors represents a broad array of publishing tracks from indie publishing to hybrid and traditional.

A special bonus manuscript critique with the agent, publisher, or producer is available to a limited number of early two-day registrants. Those unable to obtain a manuscript sample critique can submit to First Impressions.

Registration online. Limited Seating: Conference – 100, Master class - 25.
Details for conference offerings are available on the website.





Click for details.
Website
www.authorsoftheflathead.orgrg
Year Established
1990
Program Description
In-person conference with virtual option sponsored by Authors of the Flathead in NW Montana.Nationally recognized speakers with expertise in writing across genres including screenwriting and poetry. Tips to successful marketing and publishing.
Upcoming Event
32nd Annual Writers Conference
Sep 30 - Oct 2, 2022
Venue: Flathead Community College,

777 Grandview Dr

,

Kalispell

MT

(Map/Directions)

Number of Programs/Year
1
Program Length
2 Days plus full day workshop
Group Size or S:T Ratio
Limit 100
Program Focus
Screenwriting, Business/Technical, Publishing, Marketing, Young Adult, Poetry, Autobiography/Memoir, Fiction
Faculty
Keynote speaker: Susan Purvis. Editor and Featured Presenter: Val M. Mathews Agent: Lynnette Novak Film and TV Producer Suzanne Lyons. Poetry: Lowell Jaeger. YA: Jess E. Owen. Business: Connie Cermak. Audiobook: Eve Passeltiner. Dr. Erika Putnam.
Costs
Conference Sat and Sun - $170; One day only - $100; FT Student - $60 - and Friday Master Class $125 - Open to those attending full conference. See site for details.
U.S. Locations
Kalispell, Montana

Months
September, October
Sponsor's Calendar Link
www.authorsoftheflathead.org/2022-conference
Sponsor's Facebook Page
www.facebook.com/authorsoftheflathead
Contact
Craig Naylor
Conference Coordinator
Authors of the Flathead
PO Box 7711
Kalispell, MT 59904-0711
United States
E-Mail: